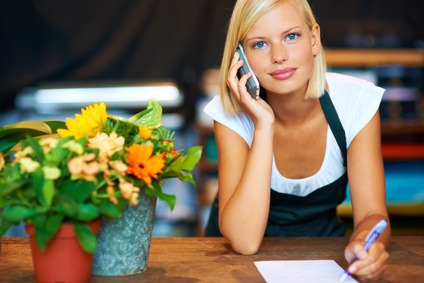 Local and Toll-Free Tracking Numbers
Where Are Your Calls Coming From?
Need a dedicated phone number for your business advertising, classified ad, to save on long distance, or to create a local presence? Buy a phone number and forward it to any existing number.
Local phone numbers in any city (647) US & Canada (1000 free minutes, then $0.5/min)
800, 855, 866, 877, and 888 toll-free numbers ($10/month -100 free monthly minutes +$0.07/min )
Vanity search engine to find your perfect number (ex. 888-AWE-SOME) ($25/month)
1800 Tracking Numbers is packed with features like call recording, scheduled call forwarding, call screening, and so much more to help streamline your communications. Get started today!
Forward Calls
With 1800 Tracking Numbers, take advantage of next-generation services that allow you to decide when and where to forward calls using an online scheduling program. Simply select your preferred number and configure a routing schedule. With "follow me" call forwarding, you can send callers to any location — cell phone, home phone, and office phone – before the call gets sent to voicemail. You can set call schedules based on the time of day, or day of week. You can even setup exceptions for holidays and vacations.
Additional advanced features include:
Dynamic Number Replacement ($9/service)- Display a unique phone number on your website based on how the visitor was referred. Track calls that come from different online marketing sources with the same precision you track web traffic.
Click2Call ($2.00/month)- Clients, buyers, or shoppers no longer need to leave your website or even their computer to initiate a phone call. They need only enter their phone number on your website and a call will be connected to both the visitor and your company.
Call Recording ($2.00/month) – record calls for quality assurance or order accuracy. These calls can be stored on your account indefinitely and retrieved at your discretion.
Whisper Tones (included)- this function allows you to record a prompt that plays when someone dials this phone number and plays for you when you pick up and before the call connects.
Call Tracking (included) – our advanced call reporting suite allows you to view call activity for your phone numbers. Reports can be pulled on demand or scheduled for regular delivery. Track advertising ROI by placing unique phone numbers in different ad campaigns to see which are driving the most calls.
Caller Insight ($35/month)- Beyond providing just a phone number the call is placed from, we can provide caller demographics like name, address, income, occupation, home value and so much more.
Analytics Integration – Using any web services API, you can pull your call data and integrate it with any web analytics software (including Google Analytics). See call activity displayed alongside web traffic to get a full view of customer response rates to marketing efforts.
Virtual Faxes ($9/month)- Eliminate fax machines – View faxes in your email – No landlines, paper, or toner – No more busy signals
There is no equipment to buy or maintain, and you can manage your numbers online at any time. Your number is backed by reliable technology and reliable, live customer support.