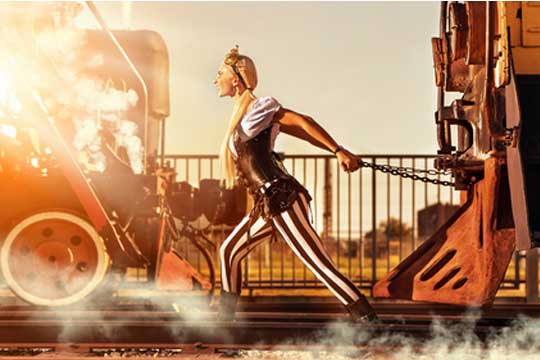 The Advantages of Your Own Custom URL Shortener!
We've all seen websites that have been used to shorten links like Tinyurl, Bit.ly, Ow.ly, Digg and Su.pr (otherwise known as middlemen sites). Today there are hundreds if not thousands of them. Social media sites and search engines have also implemented their own like:
Facebook (fb.me)
Google (goo.gl & g.co)
Twitter (t.co)
Instagram (instagr.am)
Amazon (amzn.to)
Smart brands are also using URL shorteners to create smaller links for email, social media and sharing. Instead of using ambiguous links from external sites, these companies are using their own to be able to control their links and build their brand. Businesses like:
Virgin (virg.in / virg.co)
New York Times (nyti.ms)
BBC (bbc.in)
Bill Gates (b-gat.es)
Disney (di.sn)
ESPN (es.pn)
Netflix (movi.es)
Pepsi (pep.si)
Mozilla (mzl.la)
Daily Motion (dai.ly)
Ustream (ustre.am)

Spotify (spopti.fi)
American Express (aexp.co)
Business Week (buswk.co)
CNET (cnet.co)
Engadget (engt.co)
GameLoft (glft.co)
GoDaddy (x.co)
IBM (ibm.co)
Overstock (o.co)
StartBucks Coffee (sbux.co)
Tumbler (tmblr.co)
as well as past presidential candidates such as Obama (ofa.bo) and Mitt Romney (mi.tt).
With limits to posts on sites like Twitter (140), SMS, and url character limits in email (we've all seen really long links in emails broken by carriage returns), we can see a real benefit to the use of shorteners.
Customized url shorteners (sometimes referred to as vanity urls) can work for any website. Even if your domain name is reasonably short, you may have pages or blog posts that create URLs that are difficult to manage, and unreasonably long to share.
Advantages to Using Your Own Custom URL Shortener
1)    its branded to your company which builds trust
2)    there is less opportunity to get the link wrong
3)    it makes your links easier to share
4)    its instantly recognizable
5)    it looks more professional
6)    it stands out
7)    easier to use for printed material and conventional advertising such as billboards
8)    it can be used to track where your leads are coming from by using different links for various advertizing sources
9)    they makes your business look bigger
10)    it's one thing your competitors will likely not be able to duplicate
11)    you have full control of the links for ever
Disadvantages of using third party links shorteners:
You may be tempted just to stick with the current existing options, but here's some things to consider:
1)    there's no branding on behalf of your company
2)    they are often used by spammers so people are hesitant to click on them. Reputation of links is also important to the search engines, but how would you know if the one you used had a poor reputation?
3)    they can shut down at any time, either because the owners don't want to maintain them anymore like Su.pr, or the country hosting the TLD (top level domain) decides to ban it (like with vb.ly), so there goes all your links into 404 land (broken), and that hurts your Google rankings. URL shortening sites do not make money so it costs a company to keep running, maintaining and upgrading the servers. It can only be a loser for so long.
4)    the country hosting the short-link may not be trustworthy, so a lot of spam filters may also block those links in email. Shorteners like Bit.ly and Ow.ly run through Lybia which has been known to not always be the most reliable of nations.
5)    they can change the way they work at any time – years ago Digg decided to change the way their system worked. Instead of going straight to your link, when clicked it sends a person to a page on Digg where your link is, and their content. Any link you run through Twitter is redirected through t.co before it makes it to its intended destination.
How Custom URL Shorteners Work
Simply, a url shortener takes a really long url and truncates it into something small, using a permanent 301  redirect link that is acceptable to search engines. They can be private (requiring a login to use) or public (anyone can use to create their own links). Here's an  example:
http://www.yourwebsite.com/with-a-really-long-universal-resource-locator-link/ (over 70 chars)
becomes:
http://mysi.te/my-link/   (only 23 chars)
See a full list of new TLD (top level domain) options here.
If you do a lot of Social Media posting and blogging, then a customized link shortener may be a good option for you. Our service finds a suitable branded link and installs the software for your link shortener to run. The software keeps track of all your short-links, how often they are clicked, and has an admin login to manage them all. Also, if you have a WordPress site, we will install a plugin that connects to your admin, which allows you to create shortlinks automatically, or even customized short-links (with keywords). You have full control over it and it belongs to you, meaning your custom url shortener and links will never disappear unless you want them to. To learn more please contact us at 1-888-688-9326 or through our Quote Page.
Save