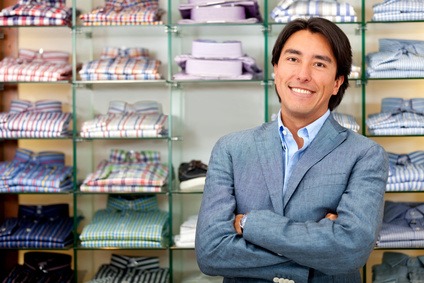 Bid Management PPC
Effective Resource Management & ROI
You want the best return for your internet marketing campaign so let our Toronto based bid management PPC (Google Adwords) services give you the freedom to employ your resources efficiently and provide you optimal results in achieving your goals.
Advertisers bid on keyword phrases that are targeted to their specific market.  This in itself is a tremendous amount of effort and expense in a marketing plan due to the vast quantity of information that needs to be dealt with.  Our bid management PPC Toronto team and tools that we use can alleviate that liability, so you can focus on your key objectives.
Our PPC program will track and increase your search marketing rate of success through visibility, improving traffic to your site, opportunity and conversion.   The three major search engines function by a bid-based model and the cost per click can be contingent on the search engine and the amount of competition for keywords.   This is where we shine and outperform the competitors with our experience and expertise.
Our bid management PPC function is to manage your paid searches, deciphering the mass amounts of data, analyze and optimize the components of your conversions through our Adwords Certified Professions.
Our pay per click strategies augment effective keyword search methods to capitalize on your financial investment.  When using bidding auctions for your advertisements based on keyword phrase query results, our system can ensure you receive the most competitive bid amount to reduce your advertising costs and maximize your ROI.
With our Toronto team of PPC specialists, we streamline the auction process to make it lean and increase success.  Our focus is on achieving your internet search marketing goals through data analysis and tactical implementation.
Technology & Reporting
We utilize the latest bid management processes and tools.  Our techniques can raise and lower your bids to meet your specifications at any point in time.  We are able to create rules that allow manageability of keywords to provide flexibility that can take advantage of gaps.  We can also specify what URL you would like your keywords to appear above.
Our team will keep you apprised of your current bids, and provide you analysis of your ranking positions and fix bid gaps.  We will provide you reports on our pay-per-click results and a competitive analysis.  You will be able to make knowledgeable decisions based on information and results, as our outcome is transparent.
Our Toronto experts will control your bid management PPC, for any pay per click search engine.  We are specialists at building your keyword list, tailoring your rank target and range as well as monitoring and updating bids for each list.   We can also associate conversion metrics from the bid process.  Our success is in the results.
Let us be your Advantage
The PPC strategies that our team employs will improve your conversion rates as we blend search engine optimization with our PPC tools and analysis.
Contact us today at our Toronto office at 1-888-688-6326 to discuss how we can enhance your internet marketing campaign though our results oriented bid management PPC techniques.