SSL Secured Websites HTTPS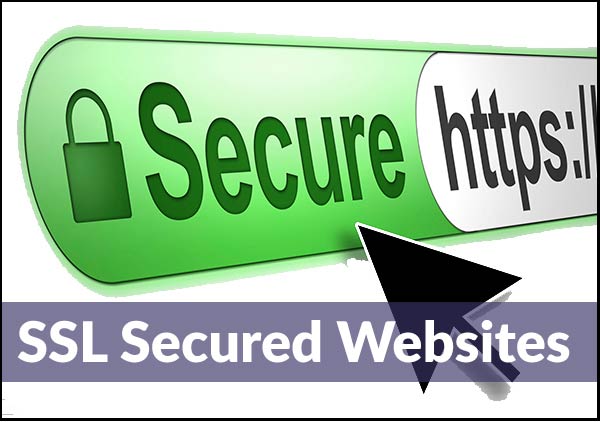 Most online shoppers recognize the need for SSL secured websites when it comes to e-commerce but did you know that it is required by Google even if visitors are just filling out a contact form on your website?
"An SSL (Secure Sockets Layer) is the standard security technology for establishing an encrypted link between a web server and a browser. This link ensures that all data passed between the web server and browsers remain private and integral."
Even many e-commerce owners who just use Paypal for transactions DO NOT use SSLs even though a customer is entering a lot of unsecured data. This is something that Google wants to put a stop to.
In 2014 Google announced an initiative called "HTTPS Everywhere", requesting all website owners to add SSL Certificates to their websites to encrypt and protect any data being sent across the internet. They also announced that it would be added into Google's Algorithm as a ranking factor: https://webmasters.googleblog.com/2014/08/https-as-ranking-signal.html
In October of 2017, Google is launching Chrome 62 which will give a warning of "NOT SECURE" in the URL section for ANY pages where users enter data with unsecured content. They have noted it here in the Chrome blog: https://blog.chromium.org/2017/04/next-steps-toward-more-connection.html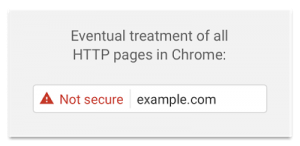 According to W3Schools, over 75% of website visitors use Google Chrome as a browser, so ignoring this request from Google would be a real shot in the foot.
So we see at least 3 benefits to making sure your website is fully SSL secured with HTTPS pages:
Giving your visitors the assurance that any data they send to you will be encrypted during transmission building trust with visitors
Ensuring Google Chrome 62 recognizes your site as secured avoiding the Chrome warning of death: "NOT SECURED"
The added benefit of a boost in Google Search Pages.
If you have a WordPress website, the process of securing your site usually takes just a few days (longer if  you are acquiring your own SSL for your site). Here are the steps involved:
Acquiring and Installing the SSL for your site
Securing at least all login and data transfer pages (although we go a step further to secure ALL pages of client sites)
Making sure your site pages HTTP: automatically redirect to secure pages HTTPS: (so you don't lose your rankings in Google)
Re-submitting your site to all relevant Google properties
Re-linking your Google properties together
Adding a Firewall to your site to block malicious activity
After installing SSL certificates for our clients, many have noticed a significant boost of their pages in the search engines. We highly recommend it as a necessary step in Search Engine Optimization, and encourage you to add it before the October deadline to ensure your website is not penalized by the Chrome update. See the types of SSL Certificates & costs here.
If you are unsure of how to make your website an SSL Secured Website, we offer this service for $500, and can typically have it all set up in a few days. Please feel free to contact us at 1-888-688-6326 to discuss this option for your site, or through our contact us page.
Save