E-commerce Merchants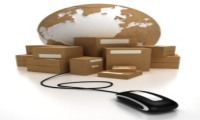 WHY USE ADVENTURE CAPITALISM FOR YOUR E-COMMERCE SALES?
• With your own website, you need to draw traffic to it, on sites such as eBay & Amazon, shoppers are already there looking & browsing for items to buy.
• We are full time e-commerce merchants and offer our full attention to monitoring the progress of your products.
• With years of experience in e-commerce, Adventure Capitalism havebecome Gold Power Sellers on eBay (selling between $10,000-$24,999/month in gross sales)
Through e-commerce, Adventure Capitalism offers a World-Wide venue to
expose your products to and greatly increase your sales potential. We have a proven track record of over 1000 individual sales and immaculate Customer Satisfaction that can be seen through eBay's feedback system. Our listings are highly marketable and include great attention to detail.